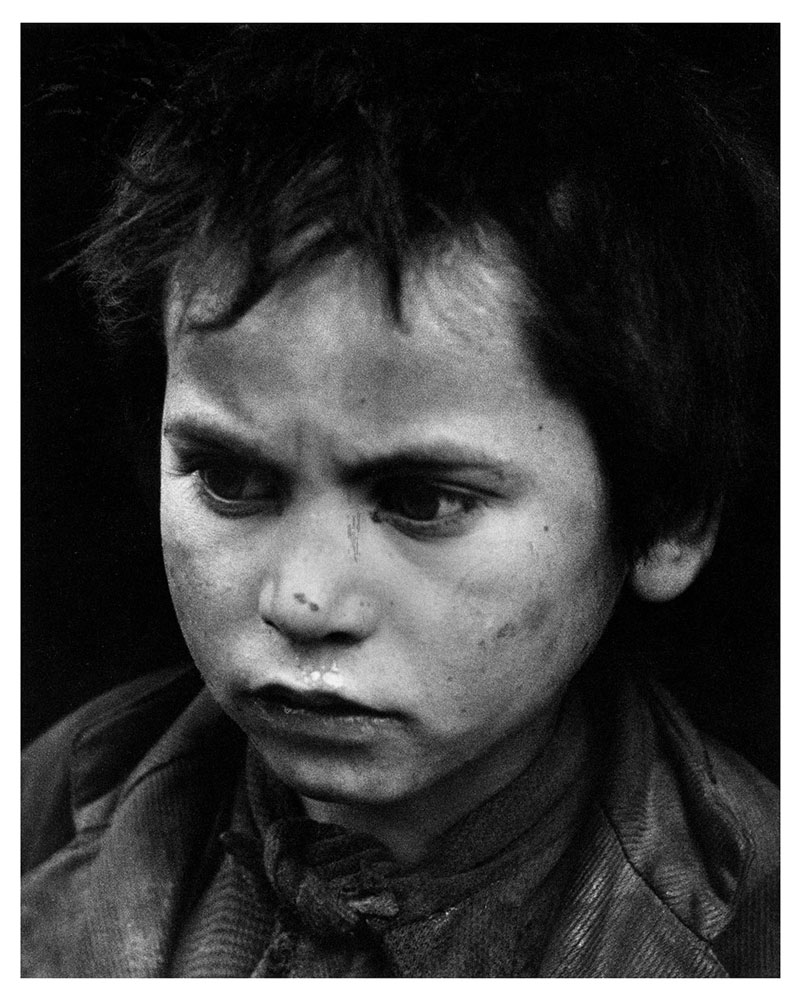 (Saint-Gingolph, 1924 – Paris, 2021)
This exhibition offers the first retrospective in Spain on Sabine Weiss, an essential figure in the history of photography who passed away in December, with nearly 120 representative images of a life dedicated to photography hand-picked by the photographer herself.
Sabine Weiss dedicated her professional life to photography from a very early age and tirelessly furthered her career which led her to travel across the world and to collaborate with an extensive range of international publications. Multifaceted, enthusiastic and connected with a wide variety of environments, she displayed an amazing capacity to change register and a special affinity for portraying life on the streets, night-time scenes, children, the elderly, loneliness and poverty. Her work brought her close to the humanist photography of Doisneau, Ronis and Izis. However, Weiss refused to be boxed in. She used photography as a medium to convey emotions, as a tool for expression and an instrument to explore the world.

La Bòbila
Carrer de la Garriga, 24
From 31 July to 11 September
Monday to Saturday: from 10 a.m. to 2 p.m. and 5 p.m. to 8 p.m.
Sundays: from 10 a.m. to 2 p.m.
From 12 September to 9 October
Tuesday to Friday: from 10 a.m. to 1 p.m. and 4 p.m. to 7 p.m.
Saturdays: from 10 a.m. to 2 p.m. and 5 p.m. to 8 p.m.
Sundays and holidays: from 10 a.m. to 2 p.m.
Mondays: closed