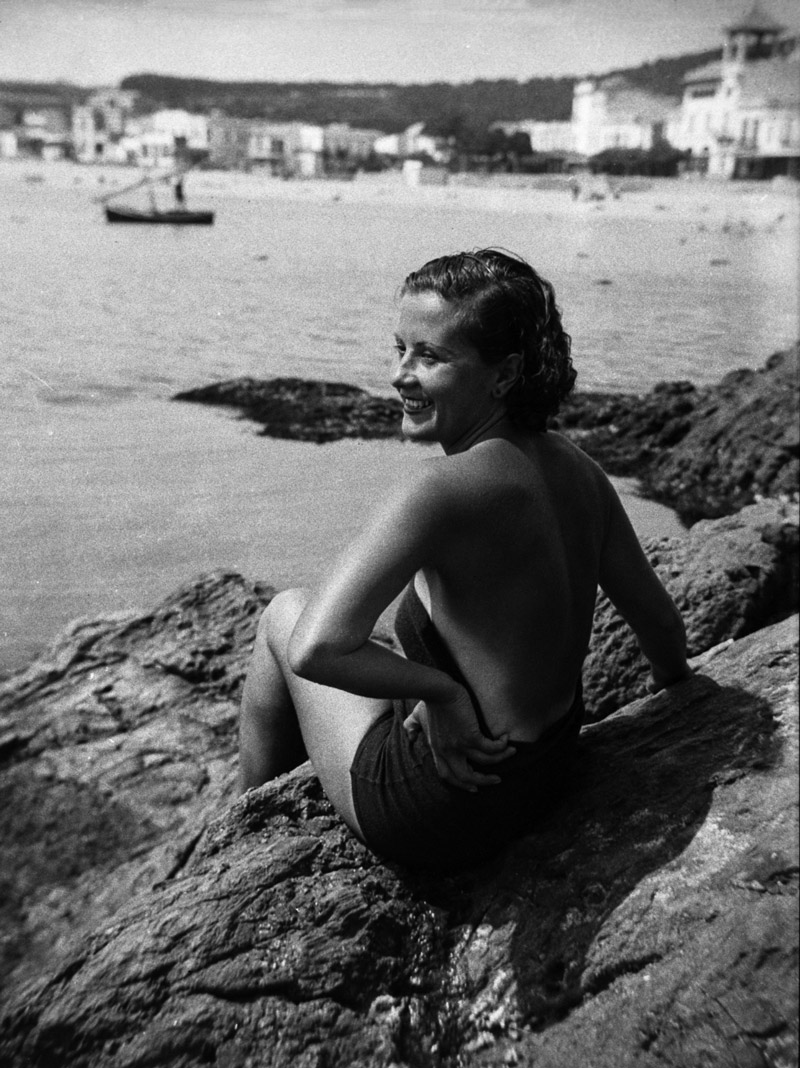 © Pere Palahí Bach-Esteve. Arxiu Municipal de Palafrugell
(Girona, 1907 – Sant Cugat del Vallès, 1994)
"PORTRAITS OF EPHEMERAL HAPPINESS (1928-1939)"
An amateur photographer and banker by profession, Pere Palahí Bach-Esteve took advantage of his free time to take photos of the landscapes and people around him. His first images date back to the 1920s, after which he worked tirelessly.
"Portraits of ephemeral happiness", commissioned by Enric Bruguera, shows a selection of never-before-seen images, chosen from among the more than 4,000 negative and photographic plates stored by his family in the Palafrugell Municipal Archive, that range from the 1920s until the end of the Spanish Civil War. The exhibit's title refers to the mixture of ingeniousness and happiness radiated by the gazes of the people in the portraits as well as the photographer himself. Youth, the beginnings of the widespread reach of the art of photography, the interwar period of the 1920s and the start of the 1930s, the new freedom of the republican Catalonia, along with nature in the Empordà as a space of leisure and enjoyment come together to reflect on the sensation of a time of happiness that remains etched and suspended in time thanks to the magic of photography, despite the fact that history would unfortunately turn the whole world upside down within a short period.
The exhibition takes place in two spaces:

Public Library
Sant Martí, 18
Tel. 972 30.48.09
Monday to Friday from 10 a.m. to 1:30 p.m. and 4:30 p.m. to 8 p.m.
Saturdays, from 10 a.m. to 1:30 p.m.
Sundays and holidays, closed
Municipal Theatre
Santa Margarida, 1
Tel. 972 61 11 72
Tuesday to Saturday from 10 a.m. to 1 p.m. and 5 p.m. to 8 p.m.
Sundays, from 10 a.m. to 1 p.m.
Mondays, closed.