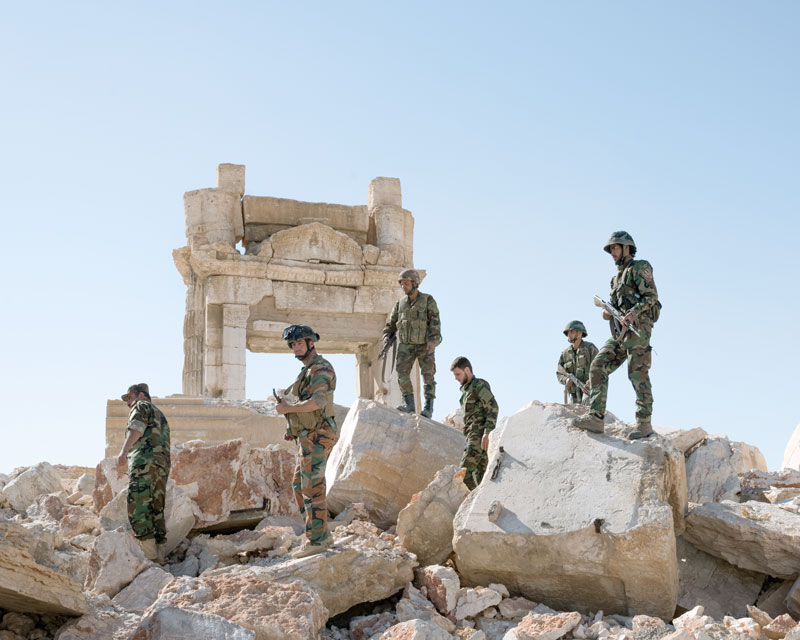 © Lorenzo Meloni / Magnum Photos
"The Collapse of the Caliphate"
Specialised in covering conflicts in the Middle East, the exhibition by this young photojournalist from the Magnum agency presents images of the Islamic State's loss of its primary strongholds. In 2015, Meloni captured the defeats in Kobanî and Palmyra in Syria; in 2016, the liberation of Sirte in Libya, and, at the end of the same year, the Iraqi army's entry into Mosul, the city where the caliphate had been proclaimed in July 2014.
Meloni has covered the most important battles of the war against the Islamic State, one of the principal actors responsible for destabilising the area which has created a grave humanitarian crisis in light of the impassivity of international governments.
Bòbila Vella
Garriga, 36
17200 Palafrugell
August
Monday to Saturday, from 10 a.m. to 2 p.m., and from 5 p.m. to 8:30 p.m.
Sundays, from 10 a.m. to 2 p.m.
September and October
Tuesday to Friday, from 10 a.m. to 1 p.m., and from 4 p.m. to 7 p.m.
Saturdays, from 10 a.m. to 2 p.m., and from 5 p.m. to 8 p.m.
Sundays and holidays, from 10 a.m. to 2 p.m.
Closed on Mondays