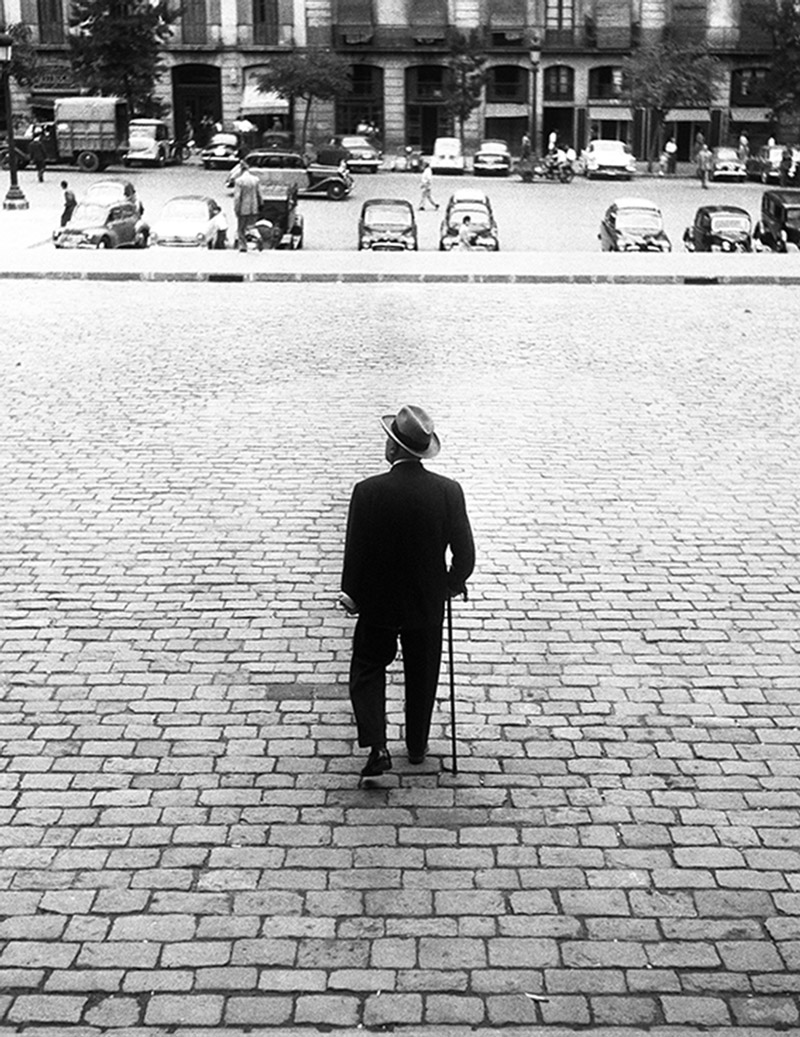 (Barcelona, 1931 – Girona, 2019)
Of all the figures from Xavier Miserachs's generation, Leopoldo Pomés is perhaps the hardest to classify. A photographer, publicist, writer, designer, restaurateur, and gourmet, he made considerable contributions to renewing how the country was viewed during its darkest, most despairing years.
Despite the different activities that he carried out over the course of his prolific career he never stopped taking photos. In fact, Pomés considered himself a photographer above all.
He was awarded the Gold Medal for Artistic Merit by the Barcelona City Hall, the Visual Arts Award of the Government of Catalonia (1998), Saint George's Cross (1999), and the National Photography Prize (2018).
"After it all", commissioned by Karin Leiz and Juliet Pomés Leiz, proposes a new and different way to read the artist's images. The exhibit combines well-known copies from his time together with never-before-seen photos that show certain constant and highly insistent, occasionally obsessive, characteristics in the artist's work which were not always visible in the numerous exhibits during his lifetime.
Cork Museum
Placeta del Museu, s/n
Tel. 972 30 78 25
August
Monday to Saturday from 10 a.m. to 2 p.m. and 5 p.m. to 8:30 p.m.
Sundays, from 10 a.m. to 2 p.m.
September and October
Tuesday to Friday from 10 a.m. to 1 p.m. and 4 p.m. to 7 p.m.
Saturdays, from 10 a.m. to 2 p.m. and 5 p.m. to 8 p.m.
Sundays and holidays, from 10 a.m. to 2 p.m.
Mondays, closed.