© Photographic Fund F. Català-Roca – Historical Archive of the Architects Association of Catalonia 
(Valls, 1922 – Barcelona, 1998)
An essential figure in 20th century photography with a highly personal sense of composition and aesthetics, a master of visual narration and an exceptional chronicler of his era, Català-Roca took more than 200,000 photos during his lifetime, addressing a wide variety of issues.
Many of these photographs prominently feature women of all ages in different spheres and situations. Thanks to a fascinating immersion into his archive, this exhibition aims to shows how Català-Roca viewed women. His approach is full of respect and admiration, exalting their beauty in the broadest meaning of the word. His images hide and suggest stories about their lives.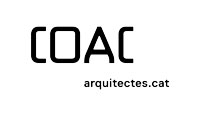 Museu del Suro de Catalunya (Cork Museum of Catalonia)
Placeta del Museu, s/n – Tel. 972 30 78 25
From 31 July to 11 September
Monday to Saturday: from 10 a.m. to 2 p.m. and 5 p.m. to 8 p.m.
Sundays: from 10 a.m. to 2 p.m.
From 12 September to 9 October
Tuesday to Friday: from 10 a.m. to 1 p.m. and 4 p.m. to 7 p.m.
Saturdays: from 10 a.m. to 2 p.m. and 5 p.m. to 8 p.m.
Sundays and holidays: from 10 a.m. to 2 p.m.
Mondays: closed